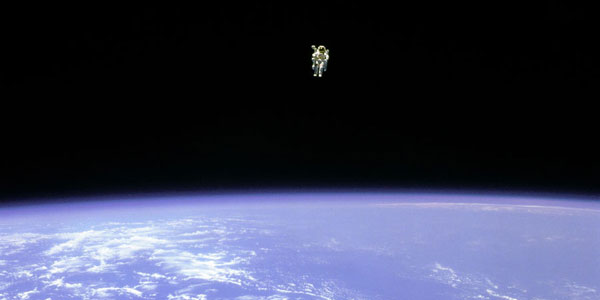 I'm sitting on top of the world…


Just rolling along
Rolling along.
I'm quitting the blues of the world…
Just singing a song
Just singing a song.
At about 100 meters from the cargo bay of the space shuttle Challenger, Bruce McCandless II was farther out than anyone had ever been before . Complete Image at Astronomy Picture of the Day.